Business Security: Protecting Your Stock & Your Staff
Fraudulent behaviour costs businesses an annual average of $3.08m, according to a KPMG report, while theft from external sources can cost even more. Protecting staff and stock is of paramount importance to businesses in order to keep costs low and assets safe. Here we look at the top things you can do to keep your company safe from attack – from internal and external sources as well as virtual and physical!
Control Access to the Work Environment
Assessing the safety of your business environment is a first step in securing your company and your staff. You'll need to review your staffs' attitudes toward security, and that of management. It's sometimes best to get an impartial party to assess the company. They can help you determine the level of security that both staff and management are comfortable with, and they can also help you to identify vulnerable areas. You can then use their assessments to improve your security systems.
There are a number of different ways you can put security measures in place to control access levels within your company. Scannable ID cards, sign-in forms and even training for reception staff is a good place to start. Choosing the right access type for your gates is another important factor – whether you go for intercom, pin-code, scan card or even video-intercom. An automated access gate, either pedestrian or vehicle, is a user-friendly and added security option.
Install Physical Security
Criminals often target businesses that have little or no security devices in place, while just having sturdy security fencing and gates or CCTV monitoring can deter would-be thieves from even targeting your premises. Security fencing and electronic gates are a top method to protect your company's assets, and adding cameras and security watchmen is an added bonus. Fencemakers' security fencing and gates not only offer a clear visual deterrent, but our range of tubular security fencing and gates are designed to stop even the most determined effort to access the property.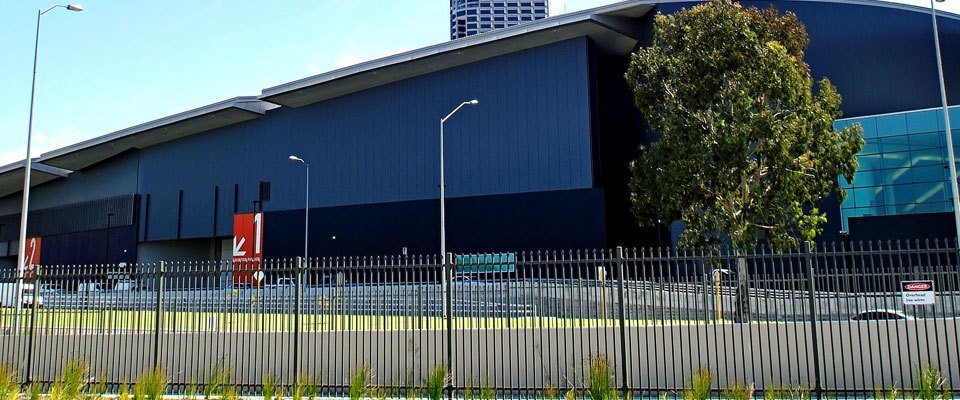 While aluminium fencing is a cost-effective option, for commercial security fencing it's usually more effective to go with reinforced steel fencing. Adding a sharp finish to the top of your fencing and gates, such as our 'sentinel' or 'guardian' designs, will also help to deter criminals trying to scale the fence.
Manage Company Fraud
It might be impossible to eradicate fraudulent behaviour in the workplace completely. However, you can set security policies to manage and reduce its effect. Oftentimes, co-workers are the ones who spot fraud as it occurs, but they can be afraid to bring it to the attention of management for fear of the repercussions. This is why it's so important to set policies that encourage employees to report fraud when they see it happening. This means you'll need to set policies that support and protect whistle-blowers. Set a zero-tolerance level for wrongdoers who try to retaliate against anyone who reports illegal or dishonest behaviour. It also helps to conduct company audits regularly, so that fraudulent behaviour can be spotted and addressed before it ruins your company.
Maintain Strong Computer Security
Technological advances bring convenience and efficiency, along with a new sort of criminal. Cyber criminals cost the Australian economy $1.06 billion, according to a 2013 Norton Report. Furthermore, in a recent Ponemon Institute survey commissioned by HP, respondents reported that they experienced 45 successful cyber-attacks per week.
Cyber criminals steal intellectual property, and take over bank accounts, computers and mobile devices. The most damaging aspect, however, is that cyber-attacks can prevent you from serving your customers. You can take specific steps to reduce the risk of cyber-attacks, including:
Training your staff members well. They need to protect company, customer and vendor information
Beefing up your network security. Install appropriate firewalls, antivirus and spyware applications. Keep your network and all applications current
Using encryption technology to communicate company information and store data.
Summing It All Up
You need to make sure your company and your staff members are safe and your security systems are secure. Assume you're a target for an attack, and develop security policies to protect your company from this attack.